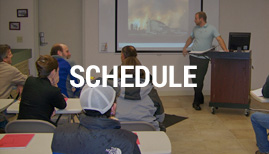 Training Schedule – Firestorm hosts wildland fire courses every year held in the Chico and Redding areas. If you have several students needing a particular course, we can come to you.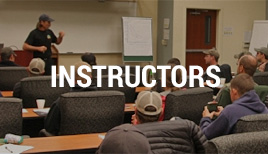 See Instructors – Firestorm's instructors combined have over several hundred years of fire experience on the ground and in the classroom. You are sure to hear great stories of on the job experience tied in a professional classroom setting.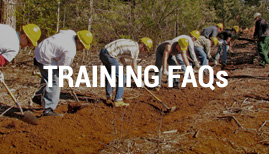 Training FAQs – We have put together a series of frequently asked questions to help you find out more about training with Firestorm. If your question is not answered within the FAQ feel free to contact us.
WHERE DO I BEGIN
Not sure which courses you need, here are the current requirements according to the NWCG Wildland Fire Qualification System Guide PMS 310-1: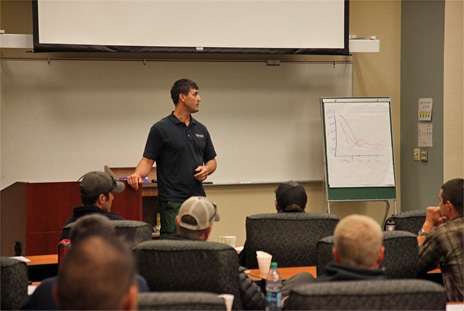 Entry Level Wildland Firefighter – Firefighter II
I-100 Introduction to ICS (Online self study course)

S-130 Wildland Firefighting (30 Hours)

S-190 Introduction to Wildland Fire Behavior (6-8 hours)

L-180 Human Factors in the Wildland Fire Service (4-6 hours)

IS-700a NIMS: An Introduction (online self study course)

Work Capacity Test – Arduous
Advanced Firefighter – Firefighter I
RT-130 – Annual Refresher (8 Hours)

Work Capacity Test – Arduous

S-131 Advanced Firefighter (8 Hours)

S-133 Look Up, Look Down, Look Around (2-4 Hours)
Additional training that supports development and knowledge (not required)
S-211 Portable Pumps (16-20 Hours)

S-212 Power Saws (24-36 Hours)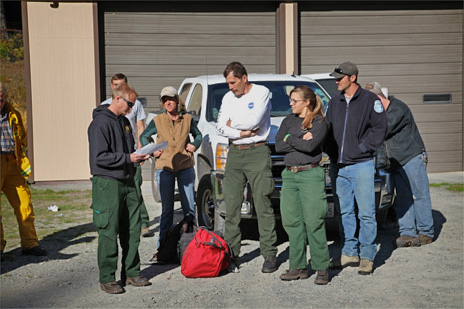 Incident Commander Type V
RT-130 – Annual Refresher (8 Hours)

Work Capacity Test – Arduous

ICS-200 ICS for Single Resource and Initial Attack Incidents (12-16 hours)
Single Resource Boss, Crew and Engine
RT-130 Annual Refresher (8 Hours)

Work Capacity Test – Arduous

ICS-200 ICS for Single Resource and Initial Attack Incidents (12-16 hours)

S-230 Crew Boss (24-32 Hours)

S-290 Intermediate Wildland Fire Behavior (32 Hours)
Additional training that supports development and knowledge (but not required)
S-231 Engine Boss (12-16 Hours)

S-270 Air Operations (16 Hours)

L-280 Followership to Leadership (16 Hours)

S-234 Ignition Operations (20 Hours)

S-260 Interagency Incident Business Management (16 Hours)