employment
hiring season
Firestorm's primary hiring season for wildland firefighters is from February through May every year. However we continually hire throughout the summer season as needed as well as year round, depending on work availability. Firestorm has had crews and engines on fires as early as February and as late as December. Other work including thinning, chipping, prescribe fire, and other hazardous fuels reduction work is also potentially available outside of the fire season.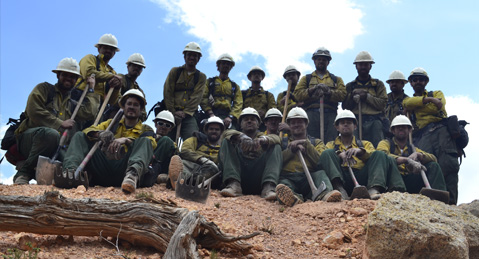 location
Firestorm runs its operations out of three primary areas in Northern California; Chico, Redding and Weaverville. Ideally these are the areas in which you must reside in or near by (within in an hour) while under employment in order to make the allocated response time. Firestorm holds National contracts that allow our resources to respond to an incident anywhere in the country, but we initially dispatch from one of these locations. We have worked as far east as Florida and New York, in the midwest including Nebraska, South Dakota and Oklahoma, and all throughout the west including Washington, Oregon, Idaho, Montana, Colorado, Utah, Nevada, New Mexico, Arizona and of course, California.
fitness
Being physically fit is one of the many elements that are crucial to your success and safety in the Wildland firefighting profession. Wildland firefighting as its name implies takes place in the wild. You must be physically prepared to work in some of the most demanding terrain in the country. You must be prepared to hike up steep mountains for miles with equipment weighing up to 45 pounds and you must be prepared to swing a hand tools, throw logs, brush and other material for days and weeks straight.
Firestorm is an equal opportunity employer and a drug free workplace.
employment FAQs
Take a look at our frequently asked questions to give you a good idea about employment with Firestorm and then fill out an employment application.
apply to firestorm
Firestorm accepts applications for seasonal entry-level firefighters, Sawyers, Firefighter First Responder/EMT, Firefighter Type I, and Crew and Engine Bosses.